Indonesian CS:GO Superstar
BnTeT started its career in esports
The young man who was born on August 28, 1995 started playing Counter Strike since version 1.6 and then switched to CS: GO in 2013. Although he was opposed by parents in playing games, BnTeT was able to soften his parents' opinions after being recruited by nxl>.
Hansel Started his career in esports when he joined the nxl team, the team that had dominated CS: GO in Indonesia and even in Southeast Asia. But in this golden age he had to continue his studies and had a vacuum for a while.
This also made him have to leave the NXL team>.
But like already ingrained in him. BnTeT doesn't completely stop with CG: GO. He instead formed his own team that did not have a strict training schedule like when he was on the NXL team.
After briefly leaving the nxl> team, in 2016 he was again called when he was about to finish his studies. This golden opportunity was not wasted and welcomed by BnTeT because it was able to re-pioneer its debut in the realm of esports.
However, this did not last long. At the end of 2016, BnTeT with Roseau and FrostMisty suddenly left nxl>. It is not clearly stated why they left nxl>.
These three esports athletes then joined Recca.
From nxl> to Recca
On its debut on the Recca team, the name BnTeT skyrocketed. The Recca Team became a highly respected CS: GO team in Southeast Asia. Especially after defeating nxl> with a score of 2-0 in the DreamHack Masters qualification.
Although it did not reach the final after being conquered by VG.CyberZen in the semifinals, Recca's performance cannot be underestimated. The audience was amazed to be invited after the Recca team was able to defeat The MongolZ by a score of 2-0, and at the time Recca was able to steal 1 win from VG.CyberZen.
Tread BnTeT career ladder at TYLOO
Coinciding on March 15, 2017, the Indonesian esports landscape was again made proud of by BnTeT. On this date BnTeT was officially contracted by one of the giant teams from China, namely TYLOO.
BnTeT's debut with TYLOO went beautifully after defeating Fnatic Academy in the 2017 China Cup Final.
In 2016, BnTeT could be said to be at the peak of his career. According to the hltv.org rating, BnTeT reaches a rating of 1.41.
Although not always at the highest point because of the acquisition over the past 3 months BnTeT had received a rating of 1.06; so the overall rating is 1.23. But BnTeT remains at the top of the TYLOO team.
In the midst of its golden age, her career journey did not always go smoothly. At ELEAGUE Atlanta 2018 which is the qualification stage to follow the ELEAGUE Major 2018 in Boston, BnTeT was unable to participate in strengthening TYLOO due to visa problems. His position was replaced by Luis 'peacemaker' Tadeu.
BnTeT, TYLOO and IEM Sydney 2018
In an exclusive CSGO2ASIA interview with BnTeT at the Sydney 2018 IEM event, BnTeT was very happy because TYLOO was able to reach the semifinals in this prestigious tournament.
BnTeT's experience with TYLOO at IEM Sydney was truly amazing. Those who initially targeted to only play in the playoffs, instead landed in the quarter-finals.
TYLOO, who still considered himself to be an underdog team, was able to reach the semifinals without losing one map. This experience is a motivation for BnTeT and its partners.
Regarding himself as an underdog team, TYLOO in his struggle at IEM, faced with many famous teams, such as SK, Cloud9, and Renegades. Instead of fated like a real underdog, TYLOO can actually prove himself that he is not an underdog.
The success of TYLOO, acknowledged by Hansel, is due to a sense of trust and continued support given by each other in the team. Even if one of the team members doesn't play too well, the other team members will continue to support and maintain the game's atmosphere.
What is done by TYLOO is proven effective, especially in situations where errors are very vulnerable. Responding to the flow of the game in a relaxed and fun way is the key to maintaining good game performance.
This attitude still needs to be applied even if it is in an unfavorable condition. Maintaining a positive mindset is one step to victory.
now he joins the American Gen-G team and his career is pretty good there.
We pray for the best for BnTeT and hopefully it will bring the name of the Indonesian people to the eyes of the world's e-sports.
---
Screenshot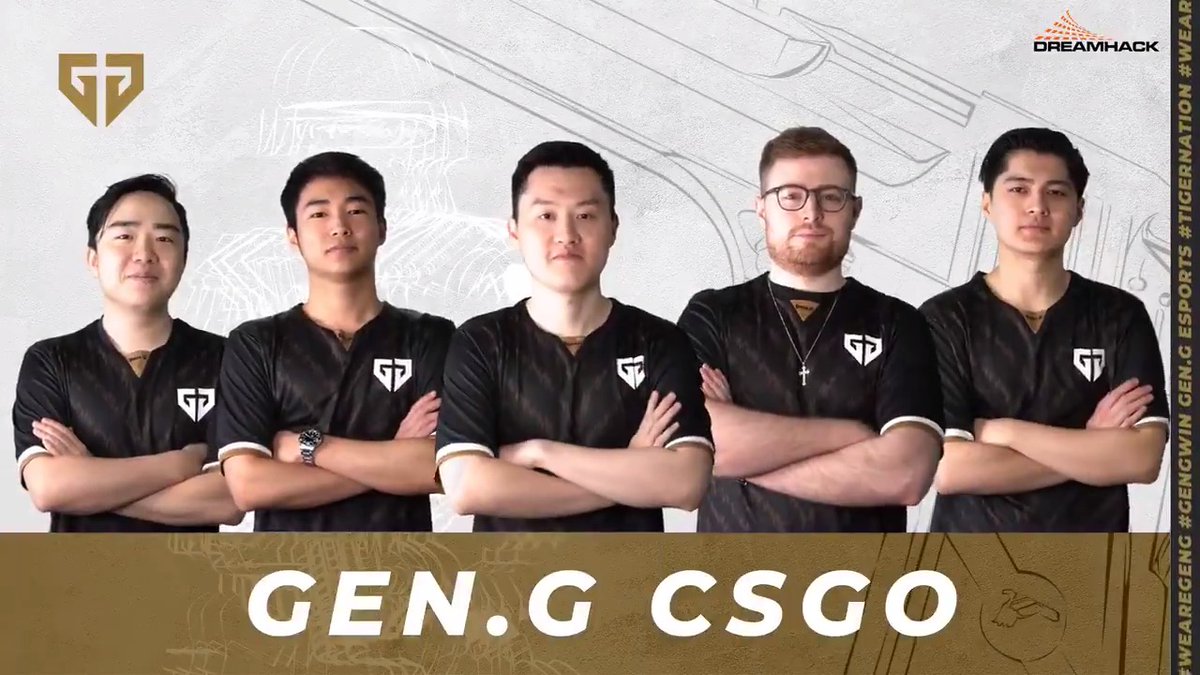 ---


---