As usual, the Sinte crew will provide recommendations for the best and newest games this week. Quite a few new games have sprung up this week as well as many games that are holding interesting events or the latest updates and of course it's a shame if you miss them. Whether it's games released on mobile, console, or PC. The Sinte crew has concluded it and selected the best 10, what are the games? Let's just listen.
1. Black Desert SEA
Black Desert SEA is an MMORPG genre PC online game with stunning graphics, beautiful in-game scenery and interesting gameplay. This game developed and released by Pearl Abyss was officially released in the Southeast Asia region in 2018.This game with beautiful 3D graphics tells the story of Black Stone, a mysterious stone with ancient power and is the foundation of past civilizations, which are in a desert. located between the Chalpeon Country and the Kingdom of Valencia.
2. Summoner Wars
James Song, CEO of Com2uS announced that Summoners War: Sky Arena (hereinafter referred to as Summoners War) has shown the upcoming collaboration monster, which was designed based on his collaboration with Capcom's Street Fighter V: Champion Edition. The monsters of the new collaboration are five famous characters, namely RYU, KEN, M. BISON, CHUN-LI and DHALSIM who have been loved by many fans of the Street Fighter series for the past 30 years. They will become available as new monsters in the Summoners War that players can summon.
3. LifeAfter
Officially named LifeAfter, it's quite strange that even though the game can be downloaded directly via Google Play Indonesia, the game has not been fully translated into English. Looks like it's just a matter of time before you get the English version for the game.
4. Fall Guys
If you are a fan of the Takeshi Fortress event, then you will love this one game. Fall Guys will invite you to complete various challenging rides with other players. The player who is fastest to the finish and lasts to the end will be the winner, while the slowest player will be eliminated.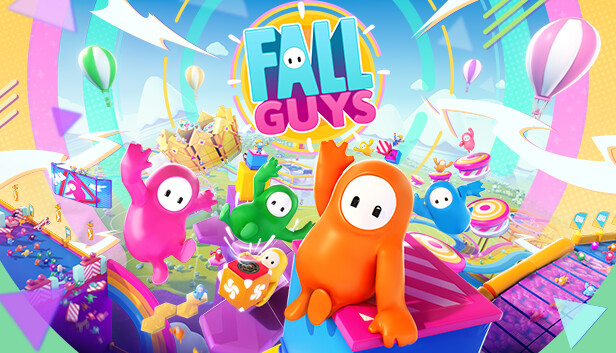 5. Marvel Super War
Gamers from Thailand, Indonesia, the Philippines, Singapore, Malaysia and India will soon be able to play this game officially on the App Store and Google Play for free! MARVEL Super War is a MOBA on mobile developed by NetEase Games in collaboration with Marvel Entertainment.
6. Might & Magic : Era Of Chaos
Campaign in Might & Magic®: Era of Chaos is just one of 20 game modes available in the game. Single-player PvE mode includes Main Campaign (Story mission), Special Mode and additional Underground levels. In addition, players can enter multiplayer competitions via Arena (non-real time PvP mode), Ranking Arena (real time PvP), Duels between Champions (Pick & Ban mode), Inter-Server Tournaments, Guild Exploration mode and Guild Wars.
7. Captain Tsubasa : Rise of New Champions
Captain Tsubasa: Rise of New Champions will bring the action of Tsubasa Ozora and his friends in achieving a brilliant position in the realm of national to international football. In this game you can execute epic playing skills both when attacking and defending, something that is very typical of every character in the Captain Tsubasa series and their unique variety of playing ball skills.
8. Guardian Tales
Guardian Tales is the newest game made by Kakao Games Corp.
For those of you who have liked to watch cartoons from a young age, surely one of these animations will not escape your memory. A cat named Tom who is always chasing a mouse named Jerry who always manages to avoid traps will certainly be a memorable memory.
10.
Microsoft Flight Simulator
Microsoft Flight Simulator is officially released. Apart from offering fantastic graphics quality, this game can give players complete freedom to explore the world. Variations in weather conditions to the day and night cycle in this game are also made as realistic as possible. To answer these big expectations, this game was also developed with high dedication from the development team. No kidding, they are using Satellite and Azure AI data as their main base in building a large, realistic world.