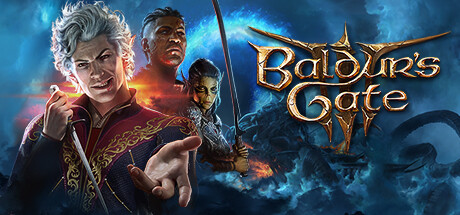 You can always leave the business of a solid western RPG game concoction to Larian Studios, which through the two Divinity Original Sin series seems to deserve the title. Their ability to best simulate the paper-based RPG mechanics of Dungeon & Dragons into a digital format via a gameplay system and storyline deserves appreciation. Therefore, it's no surprise that many gamers are looking forward to their newest game concocted - Baldur's Gate 3.
After several screenshots leaked yesterday and pumped the hype that had been building stronger, Larian Studios finally showed the first gameplay for Baldur's Gate 3 at the PAX East 2020 event yesterday with a demo session no kidding, around 1 hour more. As yesterday's screenshot indicated, it comes as a turn-based RPG game with various classes. There are several different things, such as the ability to jump to move to a higher terrain to the story approach that is now present in a cinematic format. Larian Studios also shares some other details regarding this one game:
Baldur's Gate 3 was built using the new Divinity 4.0 engine with AAA quality
Dialogue is now cinematic, providing no less than 1.5 million words of dialogue via performance capture
High replayability is guaranteed, both in single player and multiplayer formats
A better attitude system will now amplify the footprint you left in the world of Baldur's Gate 3
Now comes with Dynamic Music which can change according to the conditions that occur during battles, exploration, or stories
A layered Crime System that will ensure you reap the consequences of your actions, which also affect your reputation
Supports online multiplayer for up to 4 people or local co-op for up to 2 people
Larian Studios plans to release Baldur's Gate 3 in Early Access format first in 2020 via PC. There is no word yet on plans for a full version release or whether or not it will arrive on consoles. Looks attractive to you?
TITLE: Baldur's Gate 3
GENRE: Adventure, RPG, Strategy, Early Access
DEVELOPER: Larian Studios
PUBLISHER: Larian Studios
FRANCHISE: Baldur's Gate
RELEASE DATE: 7 Oct, 2020
EARLY ACCESS RELEASE DATE: 7 Oct, 2020