World of Warships is a war simulation game that allows players to experience the feeling of war in the high seas. Being a ship battle simulation MMO game makes World of Warships very unique and widely played by many players around the world.
But apart from the game itself which is very interesting and full of action. There are actually other interesting things that we can and we even recommend you do when playing World of Warships.
Don't forget, for players who want to get various benefits while playing the World of Warships game, you can play it right away and download it via the link below. In addition, use Promocode, which we include below, to get benefits:
3x Premium Ships
7-Day Premium Account
500 Gold
1,000,000 Silver
Link Download : World of Warships
Promocode : WIN2020
1. Experience Historical Legendary Warships
Many players have certain reasons when playing video games. Starting from the fun gameplay, graphics, or other aspects. World of Warships itself has a variety of players who have different goals when playing the game. There are those who are eyeing competitive battles against other players, not a few of them also want to relax and play casually. World of Warships here facilitates these players, including those who just want to play casually. The presence of legendary ships from the war era makes battleship fans very comfortable playing this game.
The Japanese ship Yamato is one of the legendary ships that you can get. This ship was the largest ship of the Second World War era, posing a threat to other countries that got in the way. There is also another ship with another legendary level, namely Alaska, which is armed with many deadly cannons. All of these ships have their own historical history. Each ship is designed quite detailed and artistic so that you can feel even more realistically how to be a battleship captain at that time.
And the fact is that not a few of these players play this game because they want to try these legendary ships. So even though it's a competitive game, sometimes winning isn't everything.
2. Trying not only ships
Titled World of Warships, of course, anyone who sees it will immediately speculate that this game is just a battle between ordinary ships. Behind that, there are actually some very interesting game mechanics. Each type of ship has its own role. On the one hand, certain ships have their respective advantages, but on the other hand, these ships are also weak against other ships.
More than that, World of Warships also presents several types of ships that have unique gameplay. One of them is Aircraft Carriers where you don't only control one ship but almost the entire aircraft fleet. You will control several groups of aircraft with their respective roles. The Aircraft Carrier is the only plane in World of Warships, so the gameplay of this type of Warships is completely different.
Another type that is not only ships is Submarines or submarines. A battleship that has various modes of attack. It has a sea level mode, each of which has its advantages and disadvantages. Unlike the Aircraft Carrier which is quite action-packed, Submarines has a fairly tactical gameplay. Where players have to fire missiles from a distance.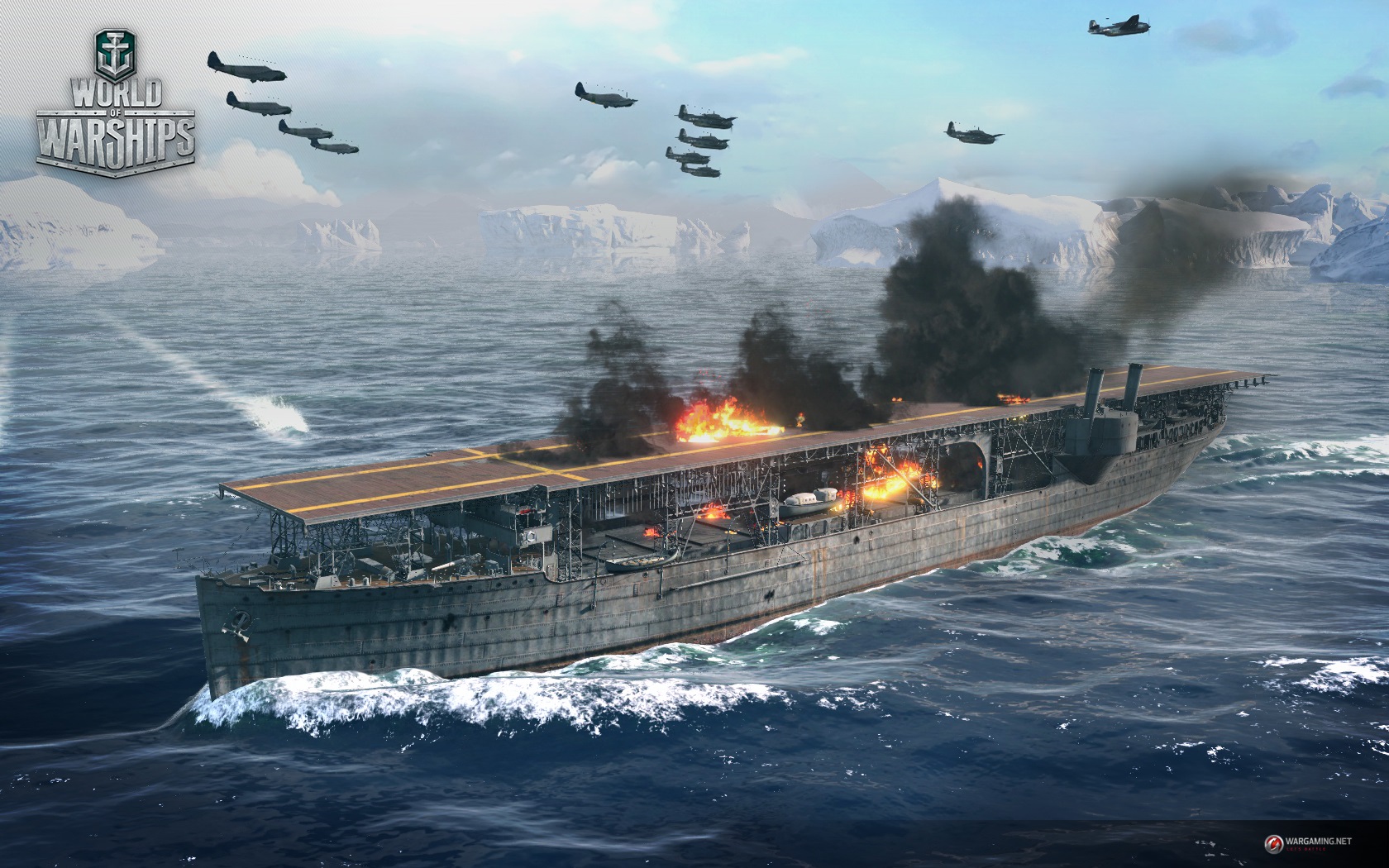 3. Play With Various Unique Mods
Mod is an aspect that will really support the gaming experience to a higher level. Incorporating the creativity of the players into the game, making Mod a complement to a game. However, not many games out there are considered welcome to a Mod, especially Online-type games.
But here World of Warships even provides a
special installer
to help players install the desired mods. Starting from the Japanese Voice Mod, to ship mods that look very spectacular. It didn't stop there, there was even a Mod that turned World of Warships into an intergalactic aircraft carrier battle.
On the other hand, Game World of Warships will remain an online game of warships between ships. But you can tweak it so that the game fits your preferences.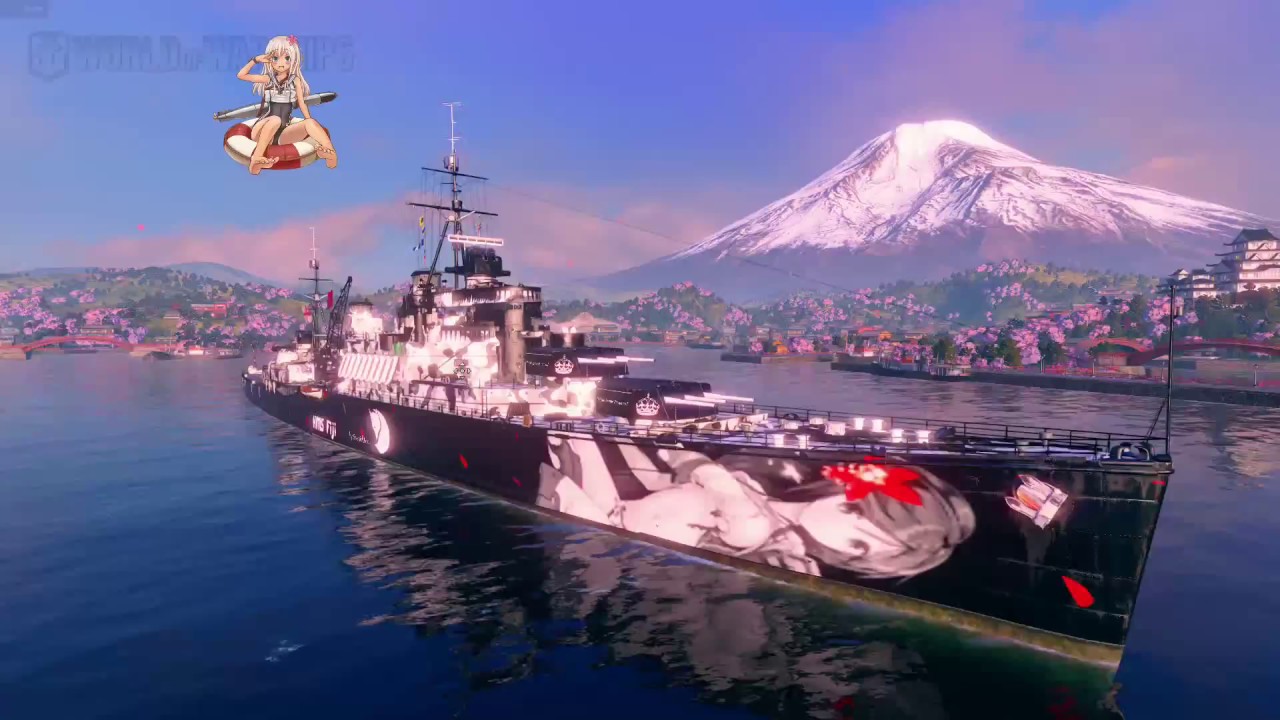 4. Watch Esports That Are No Less Exciting
Esports or electronic sports is the term for video game competitions. Being one of the ultimate goals for competitive gaming, Esports is also a content circle that makes a game much interesting. Many new metas from the game were born because it was previously successfully used during Esports matches.
Like other Esports, World of Warships also has a competitive game. Each region has its own competition where the tournament not only provides information on how well to play this game, but they also present interactive gameplay for the audience. For those of you who want to start a career through a game, it could be that World of Warships will be your chance to enter the world of gaming as a professional player.
5. Feel the New Event That Can't Be Missed
The last thing you can do when playing World of Warships is of course following all the interesting events in the game. Continuous in-game events are a way for developers to gradually add content to a game. World of Warships, has a variety of events that are really interesting and a loss if not tried. They've done a collaboration event with a game series filled with ship waifu, namely Azur Lane. Where can you enter the waifu of the cute ship into the dock.
Even recently, World of Warships also collaborated involving the famous robot animation series, Transformer. World of Warships certainly won't stop there, so you need to keep up with their latest updates so you don't miss any events in the game.
Those are 5 Fun Things You Can Do at World of Warships. You can do all of these activities if you have played this game. So for those of you who are still confused about how to start fighting and become the captain of a ship in your own fleet, immediately click this
link to play the game
.