I don't think it's a mobile game.
Do you still remember Odin: Valhalla Rising? The PC and mobile games made by Lionheart Studio at a glance offer gameplay and nuances like PC games for the portable platform. With a stunning visual appearance, it seems like it's impossible for Android or iOS to be able to handle it. However, everything changed when they announced it again on G-Star.
Together with Kakao Games which has signed a contract as a publisher, Lionheart Studio has released two of the latest trailers from Odin: Valhalla Rising. The game will take place in four areas according to Norse mythology: Jotunheim, Nidavellir, Midgard, and Alfheim.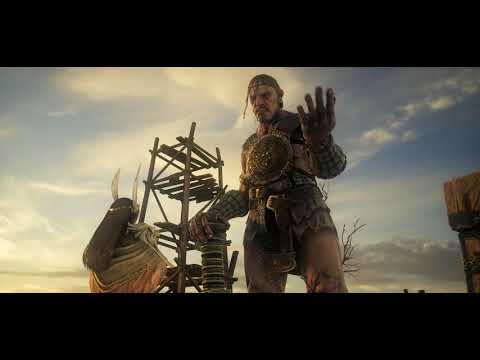 Odin: Valhalla Rising

The trailer also shows some gameplay, cutscenes, and a very wide open-world map with a design that gives the mythological world a real feel. And for players who are skeptical that the appearance will not match what is being promoted, this time you can see how the visuals are very charming.
Players will be able to explore its vast open world without loading, which has become a next-gen feature in several mobile games over the last few years. Interestingly, the flying area wouldn't be restricted at all. According to MMOCulture, the development team did it in order to provide an unlimited playing experience.
Lionheart Studio explained that they have their own lighting technology in Unreal Engine 4. They made it to achieve their ambitious target, which is to present the nuances of Nordic mythology.
Not only that, some modern technologies such as realistic 3D modeling taken from scans of medieval costumes, motion capture, blood, expressions, and wounds will also be implemented in Odin: Valhalla Rising.
Another interesting thing that is teased in the game is that players will be able to fight against several Nordic gods such as Loki and a group they call the Void Legion.
Odin: Valhalla Rising