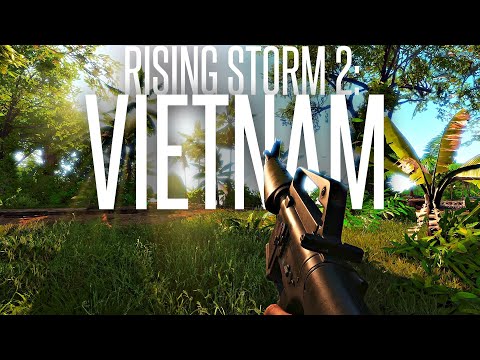 Rising Storm 2 : Vietnam
Claim before it's too late.
Friday has arrived, this means that Epic Games Store will share its weekly free games. Unfortunately for those of you who haven't made a claim for Pikuniku last week, with a heavy heart you should be tolerant. But this week's successor is no less promising. Because one of the best Vietnam war themed FPS war games will be a collection that can't be missed.
From today for the next few days, Epic Games Store is free Rising Storm 2: Vietnam. The game that was worked on by the Killing Floor developer will bring players to the Vietnam war era. Players can feel the fierce battle of 64 players with several factions such as North Vietnam, Viet Cong, ARVN, US Army and Marine Corps, and Australian and New Zealand Army Corps / ANZAC.
Interestingly, Rising Storm 2: Vietnam will present several features, one of which is an image filter like "Woodstock" which will change it like an 80s film.
Along with the presence of Rising Storm 2: Vietnam as a free game, Epic Games also gives ABZU a free. This ocean exploration game is again free for those of you who haven't had the chance to enjoy ocean exploration and find several animals and plants in it. Of course, with beautiful music that will accompany the adventure.
The two games above will be free on the Epic Games Store until October 15, 2020. So, it's time to brush before it's too late. Click the following link for Rising Storm 2: Vietnam claims and the following link for ABZU claims.